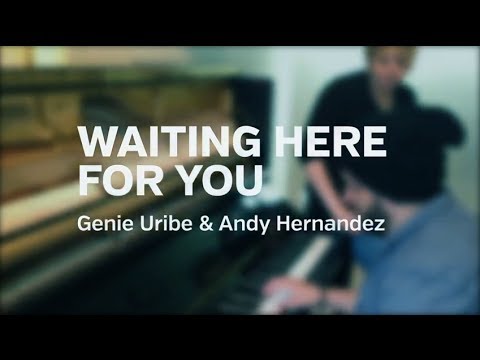 This is my dearest friend, Genie Uribe. I say dearest, because we've known each other since birth, and I simply cannot imagine a season in my future that she will not be a crucial part of. Anyways, she posted this song on youtube yesterday.
Whether you like the song or not, whether you enjoy female vocals or not, whether you are a Christian or not… the girl can freakin' sing. That's not something you can deny Genie, and if you try, you'll just end up looking like a fool…
…Because Genie was made to sing.
I believe we were all created to point to, make famous of and glorify the one Who created us. And from there, each one of us was created to do one, or two or twenty specific things that accomplish that.
I've been thinking about what it means to be a witness of Jesus Christ in every day life. To be a witness of someone…. you would have to have witnessed something that they've done. Haha. So what is it that I have witnessed Christ do/is doing in my own little broken world, and how he is restoring it? How is he nudging me to point to, make famous of and glorify Him?
Well, there are many things I've seen Him do. But to stay in the same vein of the topic at hand, He has put people in my path who do what they were made to do. I have friends who sing, paint, talk about comics, record music, read poetry, teach, protect, make whiskey, design, give great hair cuts, tell stories, listen, organize, draw, paint nails artistically, counsel, make people laugh, write children's books and sci-fi novels, rollerskate (competitively), take pictures, pay attention to the elderly, answer 911 calls, make guitars, exercise (professionally), play with kids, create delicious lattes, make movies, hang with teenagers, build legos, work at orphanages, make soap… and the list could go on. Almost everyone around me, just by living well, restores my soul and pushes me to do the things I was created to do. And while I'm nervous to say that that's Jesus working in my life (because the internet is scary)…
That's what I believe.
What were you made to do?